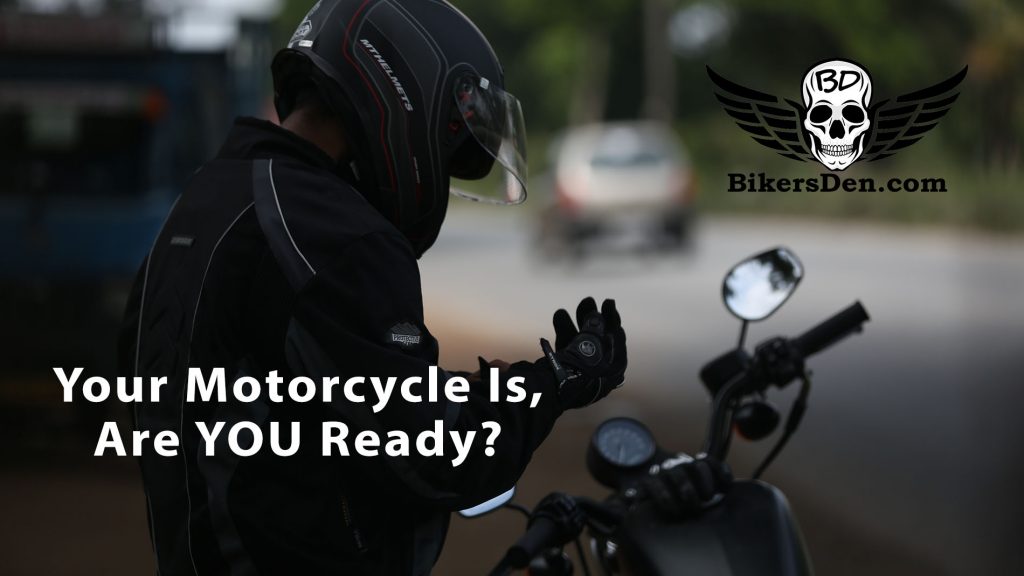 For one of the first times in my adult life, I think I can finally "get" what you guys up North go through.
See, it's like this:  down here in the South, we get a few cold days, we complain, then it's 70 degrees in the middle of December.  We're never really that far from a warm spell here, it's just that simple.
But damn, this last month!  We've had rain nearly every day.  When you couple that with how flat the area is and you end up with water everywhere and it simply has nowhere to go.
This week, we literally had nine inches of rain in three days.  Over 12 for the week.
My yard is one big mushy mess and the local rivers, with names like the Ogeechee and the Ohoopee, have been out of their banks for months.
And when you get rain like that, you don't get on the bike.
As of this writing, I literally have not ridden either of the bikes in over a month.
How the Hell do you guys do it?
With all that being said, I know that Spring is coming for all of us, although my buddy in Wyoming is still shoveling snow with more expected tonight.
Where do you start first before your first start of the riding season?
It's funny, because every year, we try to address this and it seems like every year, when I look back on it, I do stuff a little differently.
For me, the first thing to do is to go through a sort of mental checklist on my gear.  How's the helmet?  Did it get dropped while sitting on the shelf waiting for Spring?  Were the holidays a little too "jolly" and my leathers don't fit right?  Lastly, look at your license – when does it expire?
Now's probably a good time to revisit your insurance policy, too.  What's the premium, the deductible, maybe check into some roadside assistance, too.  I was never a big fan of Triple A or its competitors until a few years ago, but one really crappy night and a burned out headlight wire made me a believer, right there on the side of Highway 129.
So far, the smart kids in class have noticed we haven't even gotten to the bike yet.
Guess what?  We don't need to right now.  I'll take care of that in the next post.  Right now?
Let's stay focused on you.
What about you?  Well, statistically, we're all getting older.  I'm not calling you out, but are you healthy enough to ride all day?  More and more, I see guys who are absolutely gassed from riding their bikes for the day.  I'd maintain that, before you try to get your bike ready, you get you ready.  I recognize that most of us have been doing it for decades, but have you thought about this:  If wrestling a 900 pound bike around all Saturday is wearing you out, do you need that much bike?
How many of us know guys that have quit riding because they aren't in good enough shape to do it?  I maintain that if we checked some ego and got the right bikes in our garages, there's no reason to quit riding.
I'll go one better:  if you aren't in shape, you're a danger on the road.  We both know you need to have fast reaction times when that idiot in the Hyundai pulls out in front of you and if you're fighting the bike, you're not enjoying it.
Get a smaller bike and quit being prissy.
You know I'm preaching from the pew I sit in – I ride a "girl's bike" – a Sportster – but at the end of a day of riding, when I might go hundreds of miles, I don't feel like the bike rode me.
We're in this to enjoy it and maybe, if we just work on us instead of the bike, we'll realize how much more fun riding is.  Since the first of the year, I've lost 14 pounds and even though that's not a lot in the grand scheme of thigs, I notice my gear feels better on me and my energy is way up.
If this damn rain will ever stop, I can tell you how that feels on the back of the bike.
Keep the shiny side up!
SKWOOSH Classic Saddle Motorcycle Gel Seat Cushion Cooling Mesh Breathable Fabric | Made in USA
6 new from $72.74
Free shipping
as of February 26, 2021 9:49 pm
Features
Shape and thickness designed for stock and reduced reach seats. Pad won't change distance to pegs and lower controls
Maintains ergonomic design of any seat. Breathable AirFlo mesh fabric for a cooler ride
Air channel design directs airflow where it's needed most. Lightweight gel relieves pressure on "sitz" bones
Cutaway tailbone relief. Folds for easy storage. Easy Elastic Attachment secures under horn or use the Snap Strap attachment
No maintenance - welded construction - durable fabrics - non-skid bottom anchors cushion to seat