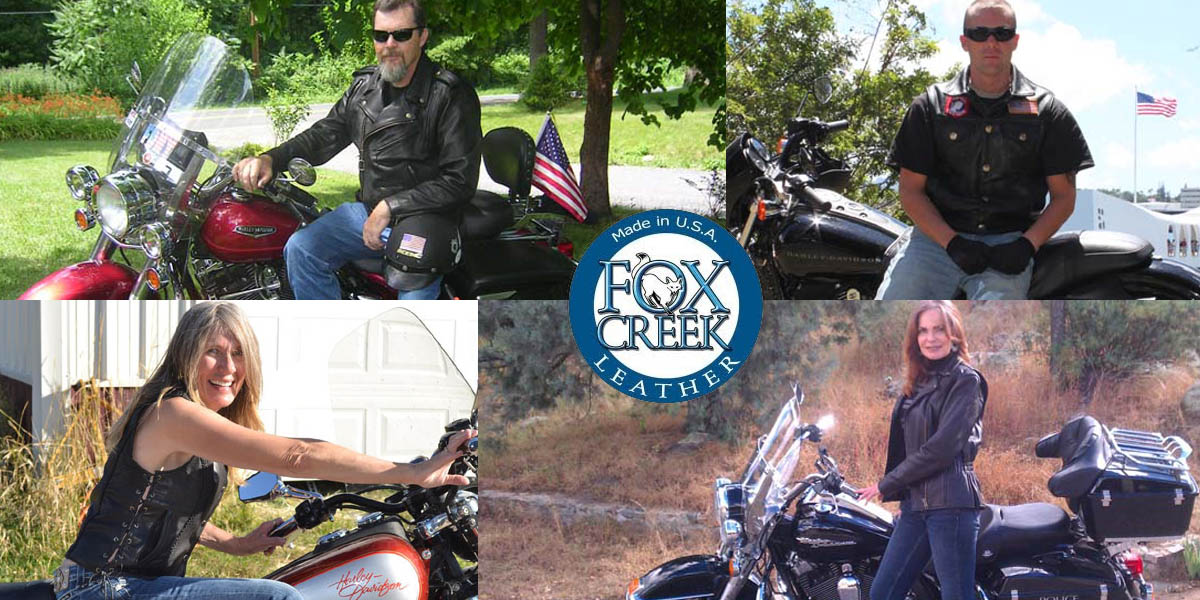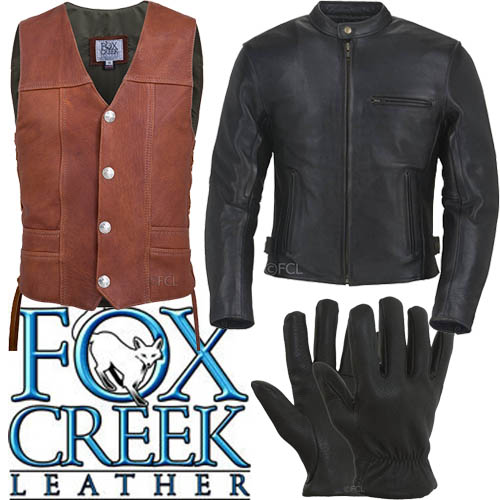 The story of Fox Creek Leather is the story of America itself.  From one man, Paul Trachy, who held himself and his own handmade products to a higher standard, to his decades-old dream of uniting small teams of craftsmen from around the United States.  When you buy an item from Fox Creek Leather, you're buying an authentically crafted piece of clothing made by artists.
Paul and Fox Creek Leather got their start over forty years ago, designing jackets and gear based on how it looked and how it lasted.  In those days, Paul worked alone and that meant long days on the road, working swap meets, shows, and drag races all over the country.  The guiding light for Fox Creek in those days was a lot like it is today – anything they made had to last and had to be made in the U. S. A.
Today, Paul and his team contract different products to other small craftsmen and shops all over the United States, but one thing holds true – every garment that Fox Creek manufactures has a lifetime guarantee.  In the end, Paul Trachy still believes that anything worth doing is worth doing for the long run.