Okay, for a lot of you, the title might not be as real as it was three weeks ago, but down here, we're a little slower to change to Autumn.  In fact, as of this writing, the first drops into the thirties at night are predicted this weekend.
In short?
It's a wonderful time to get on the bike.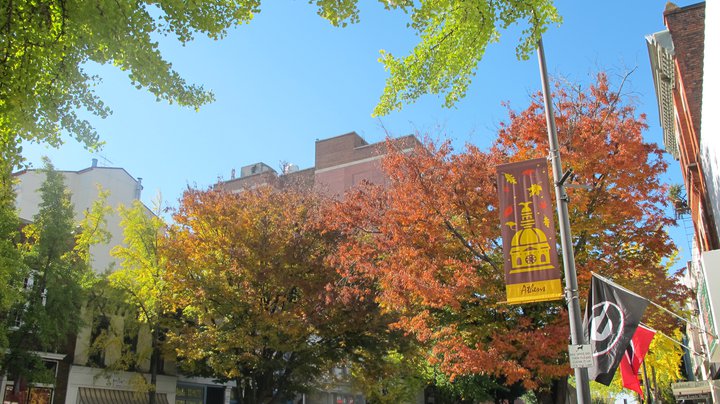 Now, where I live and ride, in the Deep South, football – especially college football, borders on religion.  The University of Georgia, Alabama, and dozens of smaller colleges have incredible turnouts in attendance every Saturday, and even if you don't have a ticket?
The tailgating starts at 7 or 8 a.m., even for games that won't play until 4 p.m.  With that in mind, and an invitation from an old friend to join him for the Georgia game and a cookout at his old fraternity house.
So last Saturday, I loaded up the bike early, noticed a chill in the air (finally) and pointed the old Sportster towards 441 and Athens, Georgia, home of the Bulldogs.  In terms of the ride?  It was far from technical.  No twists, no turns, just the standard highways and byways of the southern United States, but the sun stayed at my back and the traffic was surprisingly light.
Sure, the end of the road held a great dinner, a comfortable chair, and hours of reminiscing, but the ride – what we live for – was one of the great ones where you can almost put it all on autopilot and simply be.
The leaves have only barely begun to change here, and yet, as I pushed north, you could see exactly where "fall" was – and how exciting that was, since I always associate this time of the year with the best riding.  Fewer bugs to clean off, less humidity – at least here – and a lot less traffic in many places.  Hunting season and football season usually trumps riding season down here.
All this made the day a "can't-miss" and, when I finally pulled up at the AGR house in Athens, Robert greeted me warmly and led me back to some of the finest barbeque I've ever had.  He's always had a knack with people – that I never shared – and he introduced to the current leadership and seemingly dozens of folks I'll never see again.
Over the afternoon, we talked, tailgated the way you can only do at a big school with a big game, and in general?
Just made more great memories.
Here's the thing, though:  It didn't matter how I got there, only that I got there.
In the end, taking the bike on a long fall ride was only a piece of one of the finest days of the year, and now, as so many of us are getting closer to closing down our riding for the year, I want to leave you with one thought – spend more time on that seat!
The SUV, the snowmobile, the sensible four door commuter car?
They'll all be there for you, but time and weather limit how often we can spend on the bike.
To steal a page from Nike?  Quit "thinking" about it and just do it.