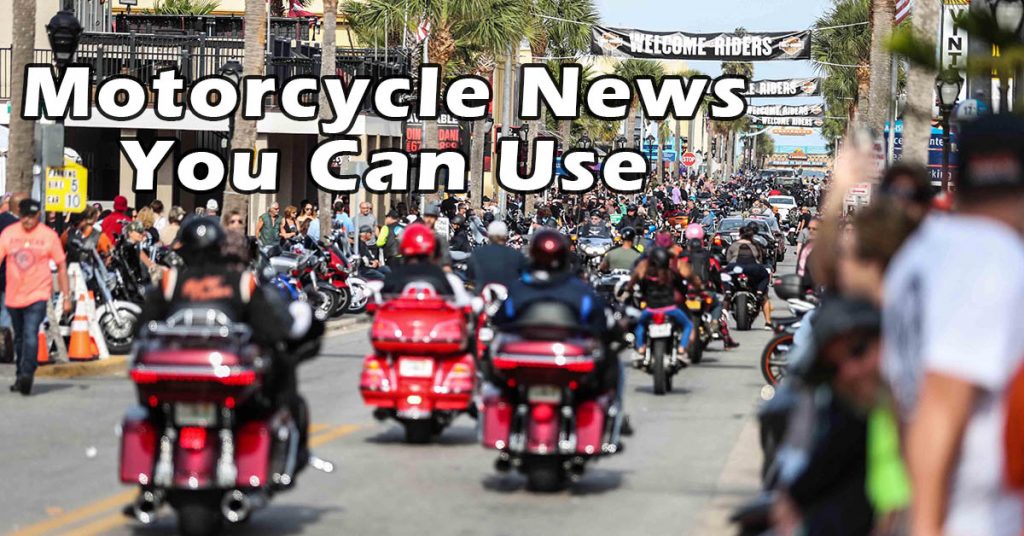 Well, here we are again!  The holidays are bearing down on us, it's cold, riding your bike if you live nearly anywhere north of Kentucky is a frostbite-inducing adventure …
…And your old lady wants to decorate the house.
We get it, you've been busy.  That was the entire point of creating "MNYCU" as a quick read to let you know what our team found out in the two-wheeled world that you might want to know.
So here's this month's news:
Some backdoor research and a seemingly random patent point to Harley Davidson maybe revitalizing the VR1000 racebike concept as a production model.  Harley has long been struggling to sort out attracting younger buyers … is this part of the strategy?  By itself, it might only be speculation, but given the effort H-D has put into Project LiveWire (which we've covered here numerous times) and these two new introductions by Ma Davidson, it's intriguing to think everything is diversifying in Milwaukee.
Another interesting nugget we unearthed was here.  Ever since Indian was brought back from the dead by Polaris, sales figures between the two companies seemed to indicate that Harley was merely out of touch with the market while Indian was returning solid – seemingly captured – growth from H-D.  It might not be so, based on what is reported in this article.
We happened to mention Harleys on the race circuit with the old VR1000 bike, so it's worth noting that Harley's Vance and Hines Team captured the 2019 NHRA Mello Yello Pro Stock Motorcycle late in November, but interestingly enough, it wasn't through ETs, but DQs.
Since so many of us are trapped in winter, we thought we'd go ahead and give you something to look forward to as well – here's a link to the Bike Week in Daytona website so you can go ahead and get the beach, warmer weather, and Spring ready to warm you up.
Now, whether you're a fan of BMW or not, we HAVE to mention this – in 2020, we can expect to see what in the world BMW is going to put this mountainous motor in.  The 1800 Boxster was introduced last year and most of us have had to keep guessing where it's going to end up.   Who knows?  Apparently, no one, but it ought to be fast…
Yes, we likely missed a few articles this month, too, but if you know something we should've tracked down – or you've got one you'd like us to research, let us know and we'll get the team on it and report back.
Until then, we hope you have a great holiday season and that 2020 is the best ever for you and your family.