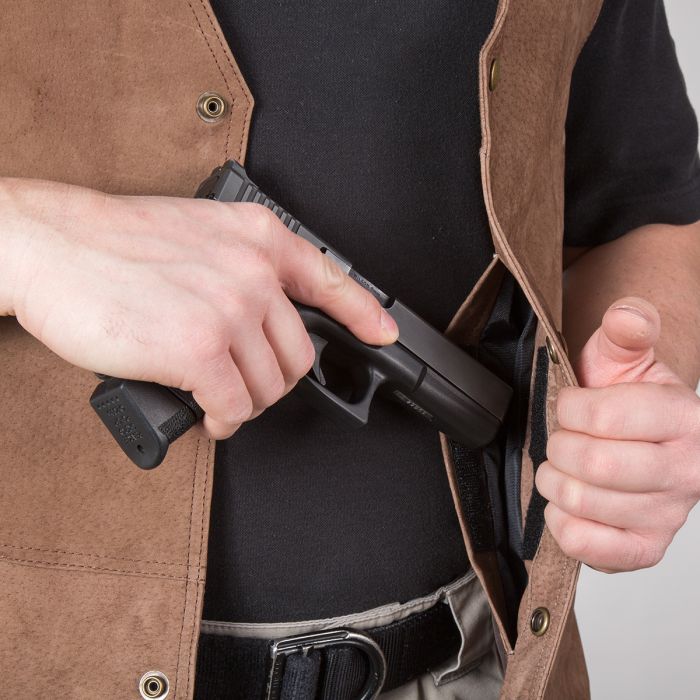 The reasons why you need to conceal and carry while on your motorcycle is your business. Whether you're law enforcement or someone who chooses to carry a handgun for protection, trying to conceal and carry on a motorcycle without the right motorcycle gear can be a somewhat challenging. The challenge is keeping your handgun concealed on you without making it obvious to everyone while your jacket, vest or shirt is flapping in the wind, while riding through traffic.
The whole point of conceal and carry is not to draw attention to the fact that you have a firearm hidden upon yourself, however, just as important as having your weapon concealed, is having easy access to it in the event that you actually need it. A point that should be noted by those motorcyclists that carry their handguns in the bike's saddlebags or any bag or backpack. Will you really have time to get at your gun if "something goes" down is an important question that should be answered by those that choose to conceal and carry.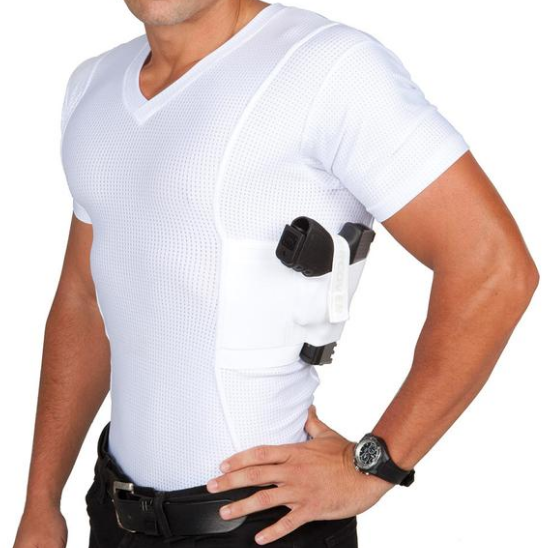 The Bikers' Den has firearm concealment gear no matter what you choose to wear while riding. From conceal and carry vests to shirts with interchangeable holsters or Pistol Pete leather motorcycle jackets, The Bikers' Den has made it a priority to supply the gear that will allow you to pack your firearm while on your motorcycle and that will do so in the most secure manner while giving you the ability to quickly get to your hidden handgun whenever the time arises that you require it. This conceal and carry gear also takes into account any accessories that you may need to conceal along with your weapon, such as extra magazines and ammunition.
Even if you don't pack a handgun, The Bikers' Den concealment motorcycle gear is perfect for anyone that likes the room of the extra pockets that this gear provides.  And let's face it, there's other things you might carry on you that you don't want falling out while doing 70 mph on your bike down the highway. The point being, the gun pockets don't actually have to be for guns… they will hold other valuables just as safely and securely as they will a handgun.