Using superior materials and advanced manufacturing procedures, WSB Inc. (also known as Crazy Al's Helmets), Biker Lids and Voss Helmets have developed the world's absolute lightest, smallest and lowest profile motorcycle half shell helmets. So now you can avoid the "mushroom" head look of other helmets that use excessive padding and thick shells to meet DOT standards.
Crazy Al's Helmets (World's Smallest Beanies)
CUSTOMER REVIEWS…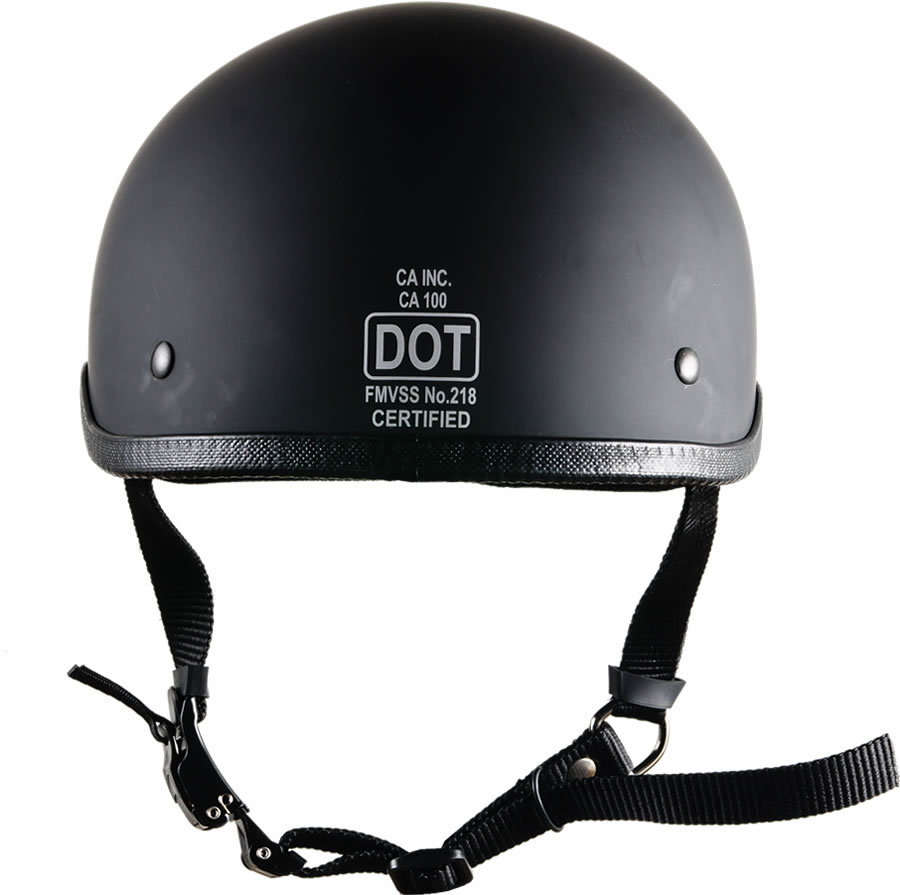 Truly DOT Legal Beanie Motorcycle Helmets. The DOT Labels are NOT Stickers.