[The following is a paid sponsored article by PandoMoto.com]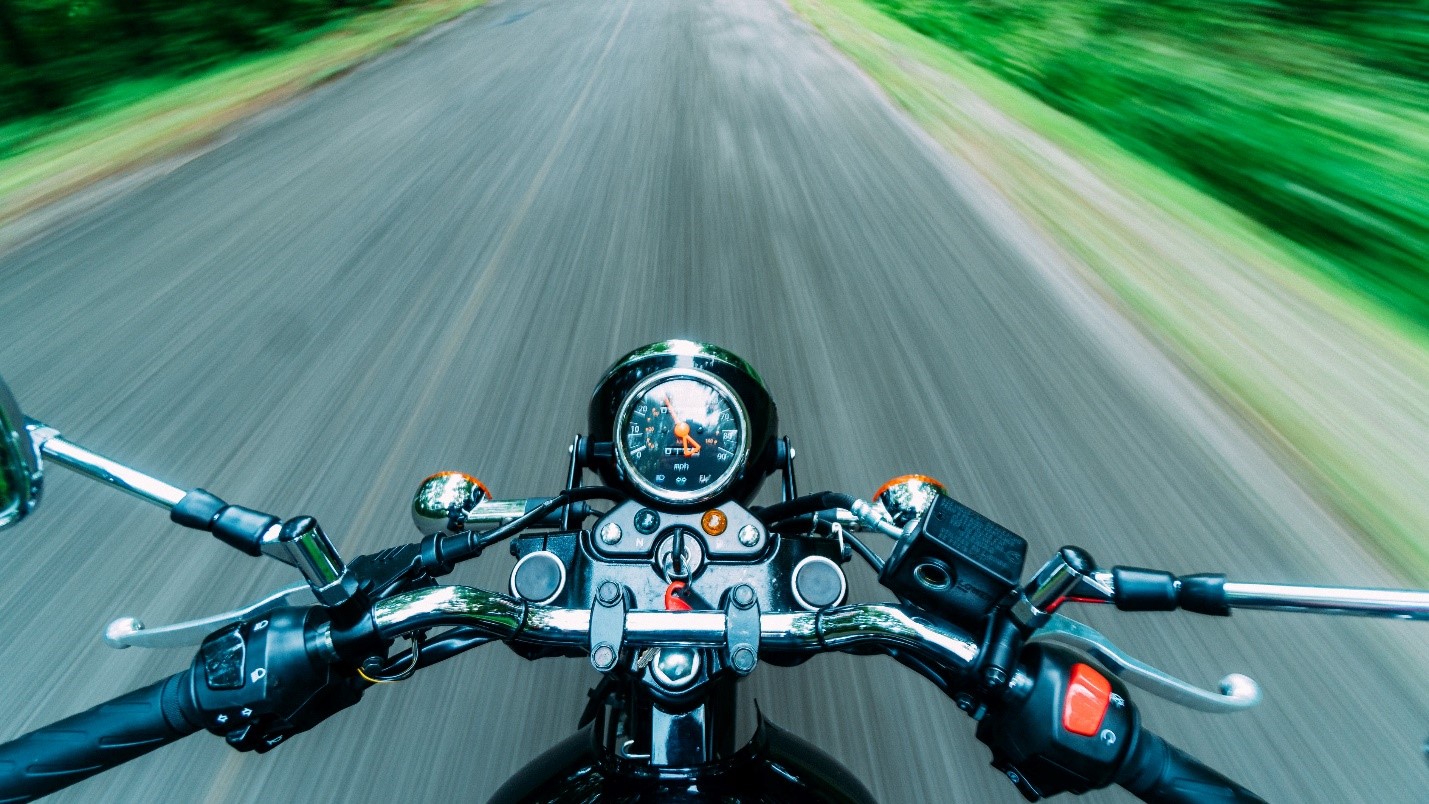 In recent decades, the number of motorcycles on the road has increased dramatically. This may be good news for motorcycle riders and manufacturers, but it presents an increasing safety issue on the roadways. More than ever, it is essential that you have the right kind of protective motorcycle clothing and motorcycle gear when riding. These include a helmet, gloves, jacket, etc. Wearing protective motorcycle clothing and apparel can play an important role in improving rider safety.
Helmet
The helmet is one of the most important aspects of protective gear for a motorcyclist. The motorcycle helmet is an essential safety device. Like a seatbelt in a car, the helmet protects the rider and must satisfy safety standards in order to meet certifications set forth by each country.
Jacket
The jacket is one of the favorite pieces of motorcycle clothing. The thicknesses of motorcycle leather jackets are usually thicker than non-riding leathers and offer the best protection in terms of abrasion and impact resistance. Good jackets contain pockets on the shoulders and elbows for CE approved armor that can survive harmful impact forces.
Back protector
Other than head injuries, spine damage is one of the most serious consequences of an accident. Most quality riding jackets will have enough space to fit a back protector on the back. Consider a separate back protector that attaches like a harness.
Gloves
Your hands are the first to hit the ground if you fall from a motorcycle. The best gloves will keep your hands safe from road rash and reduce the possibility of broken wrists and fingers by incorporating various types of palm sliders, armor and leather.
Pants
If you're going to protect your upper body, protect your legs as well. When shopping for motorcycle pants, you'll want to balance comfort and protection.  Look for pants made from quality material, with armor for added protection and ventilation for warm weather riding. Visit Pandomoto when considering your next pair of motorcycle pants.
Boots
A good pair of boots will protect the ankle from rotational and shearing forces. Nearly all motorcycle boots on the market offer better protection against abrasion than normal footwear and boots. Make sure to buy a good pair of boots, you'll thank yourself after a long day of riding.
Benefits of Motorcycle Apparels
Here are some of the benefits of wearing motorcycle apparels.
Stay alive
Accidents can happen anytime. You are always at risk of accidents, no matter how much you avoid them. Some motorcycle-related injuries and deaths can be avoided if motorcyclists use protective apparel.  In the end, you have a higher chance of survival if you wear protective motorcycle clothing.
Safety against fall
Wearing protective gears provides safety against falls. Even the most experienced motorcyclist can drop a bike. A simple slip up of breaks can be one of the many reasons for falls. However, experienced riders are careful to use protective gear to avoid serious injury in case of fall.
Allows you to enjoy your ride
Wearing protective gear increases motorcyclist comfort as it provides an inner satisfaction that you are safe. Protective gears like helmet protect the face and eyes from flying objects such as twigs, gravels, and insects. It will also protect you wind sting blasting in eyes and face,
Medical Expenses and Insurance
Motorcyclists who choose not to wear motorcycle gear have higher health care costs because of their injuries. When most of these motorcyclists do not wear motorcycle apparels in accidents, the cost of their treatment will be covered by the Government.
Protection against weather conditions
You are vulnerable to harsh conditions of weather while riding a motorcyclist.  One minute, it is very hot and the next moment it rains. Motorcycle protection apparels are also designed to protect the riders from the weather. So always wear protective gear to stay safe from harsh weather conditions.
The reasons above must be sufficient to convince you that it is essential to wear gears for motorcycles. Invest in high-quality protective motorcycle clothing as soon as possible because safety comes first.