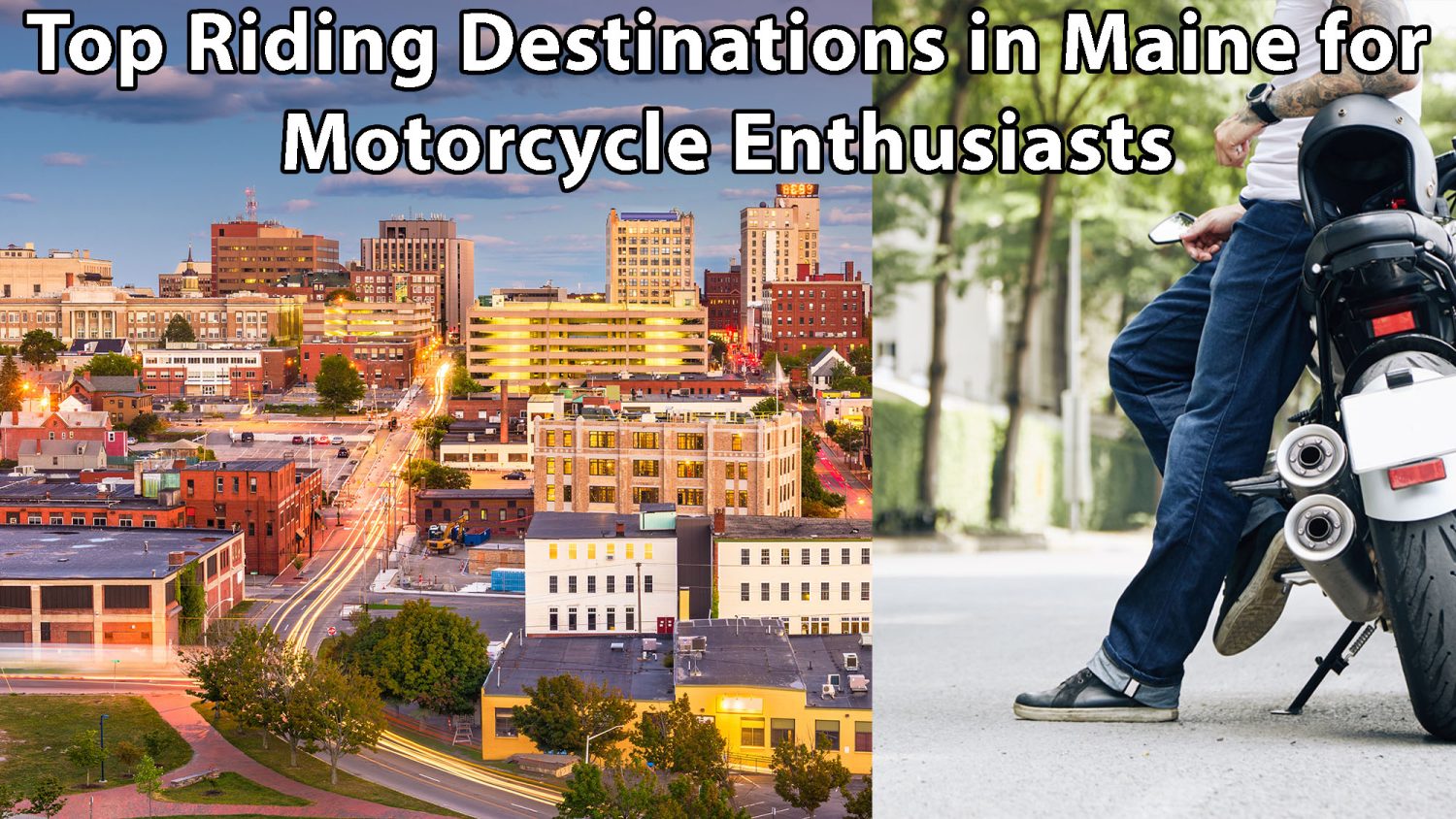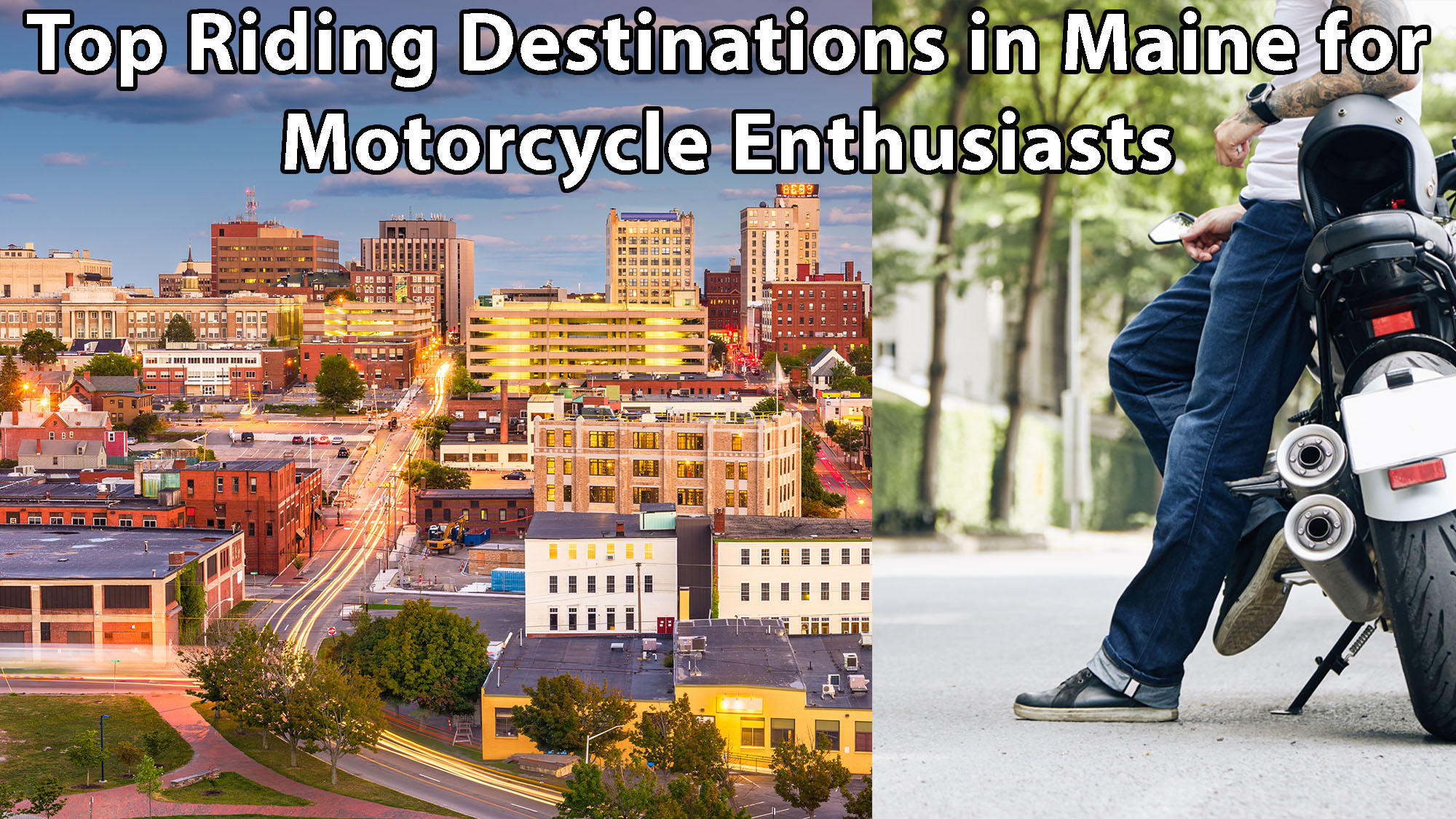 When it comes to scenic motorcycle rides, the state of Maine offers a treasure trove of breathtaking landscapes and unforgettable experiences. Nestled in the northeastern United States, Maine is a rider's paradise, boasting diverse terrains, charming coastal routes, and stunning wilderness. Whether you're a seasoned motorcyclist or a passionate adventurer seeking new horizons, here are some of the top riding destinations in Maine that should be on your bucket list.
Located on Mount Desert Island, Acadia National Park is a true gem for motorcycle enthusiasts. With its winding roads, panoramic coastal views, and towering granite peaks, this national park offers a ride that combines natural beauty and exhilarating twists and turns. Don't miss the famous Park Loop Road, which showcases picturesque stops like Cadillac Mountain, Jordan Pond, and Thunder Hole.
For riders seeking a tranquil escape into nature, the Rangeley Lakes Region is a must-visit destination. Located in western Maine, this area is dotted with crystal-clear lakes, dense forests, and rolling hills. The roads here are a motorcyclist's dream, winding through picturesque landscapes and offering breathtaking views at every turn. Take a ride along Route 17 or explore the scenic byway known as the Rangeley Lakes National Scenic Byway for an unforgettable journey.
For an off-the-beaten-path adventure, head to Moosehead Lake, the largest lake in the state. The surrounding area offers a mix of rugged wilderness and charming small towns. Ride along Route 15 to enjoy sweeping views of the lake and the chance to spot wildlife, including the majestic moose that give the region its name. Don't forget to explore the nearby Greenville area, with its quaint shops and delicious local cuisine.
Stretching along Maine's scenic coastline, the Downeast Coastal Route promises an awe-inspiring journey. Starting in the charming town of Kittery, near the New Hampshire border, this route takes you through picturesque fishing villages, rocky shores, and pristine beaches. Make sure to ride through charming towns like Kennebunkport, Boothbay Harbor, and Bar Harbor, where you can savor fresh seafood and immerse yourself in the rich maritime heritage of Maine.
For those seeking a thrilling and challenging ride, a trip to Baxter State Park is a must. The park's crown jewel is Mount Katahdin, the highest peak in Maine and the northern terminus of the Appalachian Trail. The roads leading to the park offer a thrilling experience, passing through dense forests, cascading waterfalls, and serene lakes. Once you arrive, take in the awe-inspiring views and consider conquering the challenging hike to the summit for an unforgettable adventure.
Maine's top riding destinations offer a plethora of opportunities for motorcycle enthusiasts to explore stunning landscapes, embrace the open road, and create lasting memories. From the coastal routes that offer mesmerizing views of the Atlantic to the wilderness areas that bring you closer to nature, Maine's diverse beauty caters to all types of riders.
As you plan your next motorcycle adventure in the northeastern United States, consider venturing into the heart of Maine and discovering the hidden gems that await. Prepare to be captivated by the rugged charm, natural wonders, and warm hospitality that make Maine an unforgettable riding destination. So rev up your engines, hit the road, and let Maine's scenic routes unfold before you.