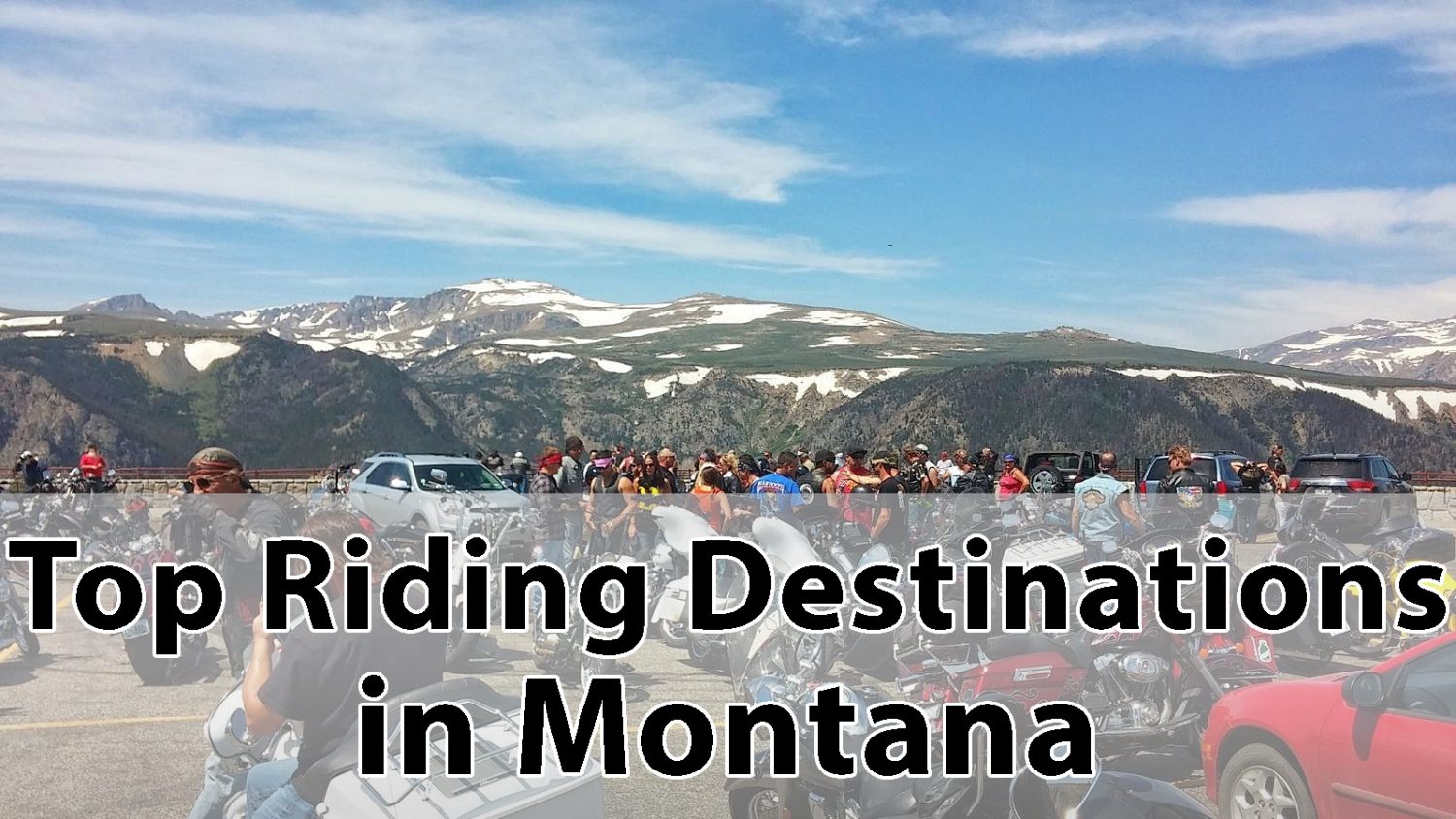 Montana, the Treasure State, is home to some of the most beautiful natural landscapes in the United States. It is known for its wide-open spaces, rugged terrain, and stunning mountain ranges. For motorcycle enthusiasts, Montana offers some of the best riding experiences in the country. In this blog post, we'll take a closer look at what it's like to ride a motorcycle in Montana.
The first thing you'll notice when riding a motorcycle in Montana is the breathtaking scenery. The state is home to several national parks, including Glacier National Park and Yellowstone National Park. These parks offer miles and miles of scenic roads, perfect for motorcycle riding. You'll see stunning vistas, snow-capped mountains, crystal-clear lakes, and abundant wildlife along the way.
Montana is also home to some of the best motorcycle routes in the country. One of the most popular routes is the Beartooth Highway, which connects Red Lodge and Cooke City. This 68-mile stretch of road is known for its twists and turns, and it offers some of the most spectacular views in the state. Another popular route is the Going-to-the-Sun Road, which is located in Glacier National Park. This 50-mile road is a marvel of engineering, as it winds its way up to Logan Pass and offers breathtaking views of the park's rugged terrain.
In addition to the natural beauty, Montana also has a vibrant motorcycle culture. There are several motorcycle rallies and events held throughout the state each year. One of the biggest events is the Montana Motorcycle Rally, which is held in Billings every year. This rally attracts thousands of bikers from all over the country, and it offers a chance to meet other riders and share stories about their adventures on the road.
When it comes to riding a motorcycle in Montana, there are a few things to keep in mind. Montana does not have a universal helmet law, but it's always best to err on the side of caution and wear a helmet to protect yourself. Additionally, be aware of the weather conditions. Montana can experience extreme weather, including snow, hail, and heavy rain, so it's important to check the weather forecast before heading out on a ride and wear or pack appropriate riding gear.
Montana is a paradise for motorcycle riders, with its vast open spaces, winding roads, and stunning natural landscapes. Here are the top motorcycle destinations in Montana, along with their unique features.
Beartooth Highway – The Beartooth Highway is often referred to as the most scenic drive in America, and it's easy to see why. This 68-mile stretch of road winds through the Beartooth Mountains and offers breathtaking views of snow-capped peaks, alpine lakes, and rugged wilderness. The road is narrow and winding, with plenty of hairpin turns and steep grades, making it a challenging but rewarding ride for experienced motorcyclists.
Going-to-the-Sun Road – The Going-to-the-Sun Road is a 50-mile road that traverses Glacier National Park. The road is a marvel of engineering, with steep drop-offs, narrow lanes, and breathtaking views at every turn. The road climbs to Logan Pass, which is the highest point on the road and offers stunning views of the park's rugged terrain.
Lolo Pass – The Lolo Pass is a scenic byway that follows the path of Lewis and Clark's famous expedition. The road winds through the Bitterroot Mountains and offers stunning views of the surrounding wilderness. Along the way, riders can stop at several historical sites, including Traveler's Rest State Park, which was a popular camping spot for Lewis and Clark.
The Blackfoot Valley – The Blackfoot Valley is a picturesque area located just east of Missoula. The valley is home to several scenic roads, including the Blackfoot River Scenic Byway, which follows the path of the Blackfoot River and offers stunning views of the surrounding mountains. The valley is also home to several small towns and historic sites, including the Garnet Ghost Town, which was once a thriving mining town and is now a popular tourist destination.
Montana is a motorcycle rider's dream destination, with its stunning natural landscapes, winding roads, and rich history. Whether you're looking for a challenging ride or a leisurely cruise, these top destinations are sure to provide an unforgettable experience. So pack your bags, hop on your motorcycle, and get ready to experience the beauty of Montana.