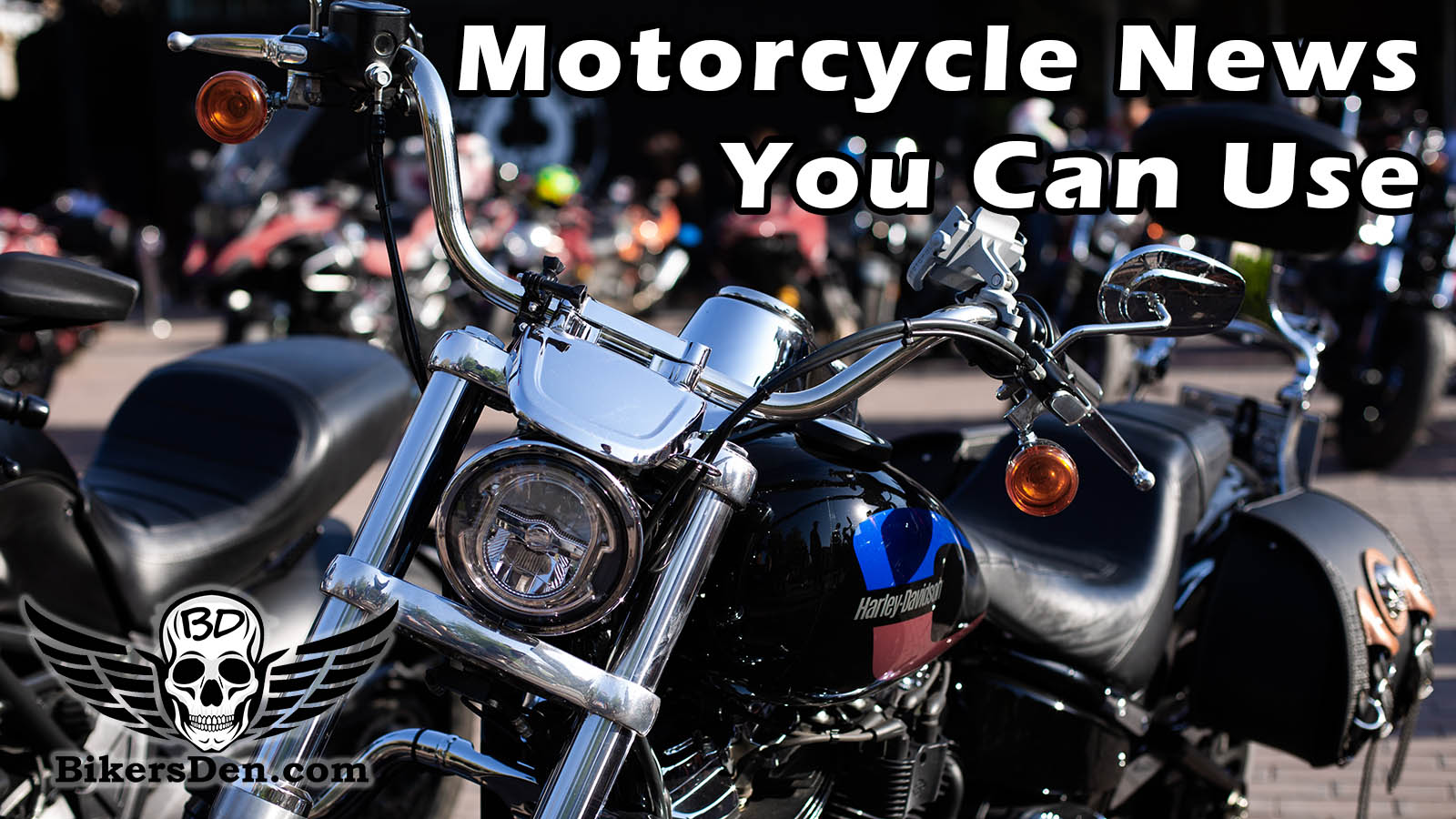 Okay, so here's the deal, readers:  Since most of the fine, upstanding citizens of North America think everyone on a bike is the same, most news agencies happily put the crotch-rocket story beside the Poker Run for Leukemia story and collectively brand us all under the same flag.  We're going to try a little something different this month, and that's to root around in our newsfeeds and find you ONE place to track down news about bikes.
Yeah, some of it might be about the folks on those bikes, but work with us here.  It's a new idea…
Harley Davidson has finally gotten some traction, so to speak, with their LiveWire Electric bike project and, of all things, made it into the Wall Street Journal. Readers may remember Bikers Den was talking about the LiveWire project well over a year ago (can we link to it, too?) and expressed similar questions about the challenges LiveWire presents to the Harley brand.  You can read the WSJ article right here…


Interestingly enough, Harley recently issued a press release that, honestly, seemed like a very subtle acknowledgement they have lost touch with what younger riders want and are (desperately) chasing it. To us, it sure sounds a lot like the AMF version of Harley in the early eighties. 

Check it out…

Triumph, as about three readers know, has been playing with the original chassis of their Daytona 675 for some time, and the results of those tweaks can be seen with the introduction of the new Street Triple RS. This might not be a V-twin, but it's definitely fast and looks really, really nice.  Cycle World did a great write up on it, although we'd like to see more "real" data than pretty pictures.  Since the bike is so new, we'd expect some more press to be coming, including some real performance documentation, but for now, this is what you've got.
The City of Sturgis, home of the rally we all love to go to, recently released their own press release on the 2019 rally, which you can check out here. The neat thing about this?  There's actually numbers shared of the lives being changed for the better – donations to charity and the economic impact of the rally.  It's nice to see, since so much of the press we get isn't great when Sturgis is actually going on.  By the way, you can check out the new 2020 Rally website right here – it's just gone live in the last month.

In September, Indian introduced their own "new" engine, the Thunderstroke 116. Nobody seems to want to talk about why, as the 111 was already an impressive powertrain, but nevertheless,  more horsepower and torque is almost always a good thing.  There was a pretty fine post about the new powerplant here that is worth checking out, if only for the fact that these engines are giving great performance and are still air cooled, unlike the Harley Milwaukee 8.
Of course, all this news is just a drop in the bucket for what's out there for bikers, but the challenge is always "when to do it?"
We'll be refining how we share all these articles with you in the coming months, but for now?  Enjoy them and let us know what else you've heard – locally or internationally, so we can make sure to get the word out to everyone.