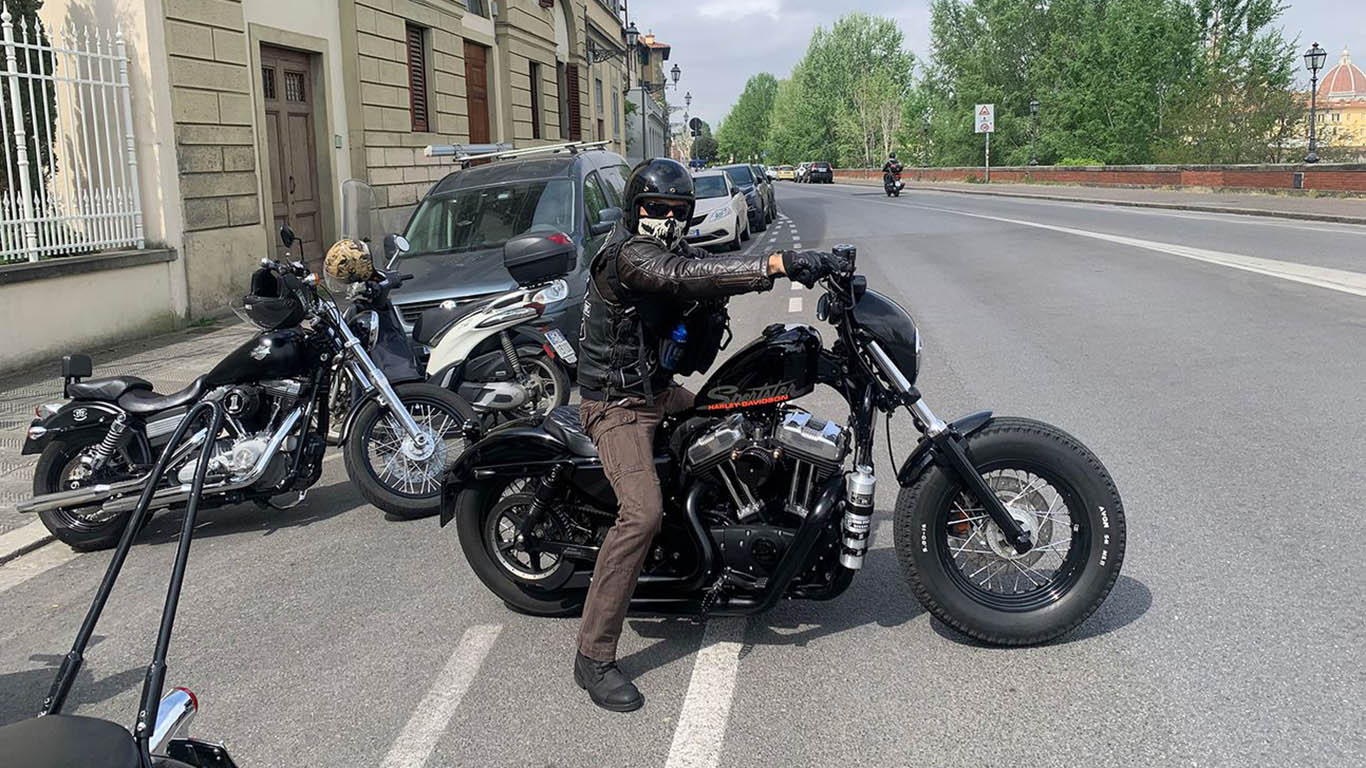 I'll be the first one to get in line for all this crap to end.  Seriously.  Despite that, and despite an old lady who has seriously curtailed a lot of the fun stuff we'd normally be doing this time of year, I guess the good news is the weather's been pretty good in this part of the country for riding – except nobody is doing much of it.
On the other hand, if there's one thing that bikers seem to be good at, it's giving back to the communities that we love and care about, whether that's veterans, the elderly, sick kids, or a poker run in support of a natural disaster.
Nothing's changed there, guys.  Check out this little gem I found about the Iron Fist MC in Italy and this one, closer to home.
Another bit of good news from "big, bad bikers" comes from the Sawgrass chapter of Bikers Against Child Abuse (B.A.C.A.).  These guys (and gals) are still being active, but the lockdowns have slowed down some of their abilities to help.
Give them a shout out, because we all need some good news.
Manufacturers are taking a tremendous hit, and Harley was at the top of the list – having pumped so much into LiveWire and the Milwaukee 8 in the last few years and fighting against dropping sales, said this in a statement a few weeks ago.  It's really nothing new, and manufacturers all over the world have all put out this type of statement to their shareholders.
What's interesting, especially to those of us who have our doubts about Mother Davidson's ability to capture any market share and stay profitable, is this – Harley shuttered U.S. production of bikes in March.
That's right – they quit building them before the national and international lockdowns.
It IS ironic that one of Harley's biggest competitors, Indian, didn't create a press release about COVID, but they did do something cool that, unfortunately, might have the worst timing for a launch, ever.
Indian will let you buy a bike online, and they'll deliver.
Now, that is really cool, but the whole program got buried in the COVID-19 crap, so I'm betting I'm the only one besides the guy that wrote the article who knows anything about it.  On the other hand, since we're all locked down – and more than a few of us are still stuck in snow – then it might be a really cool program if it lasts long enough for Indian to actually get some traction on it.