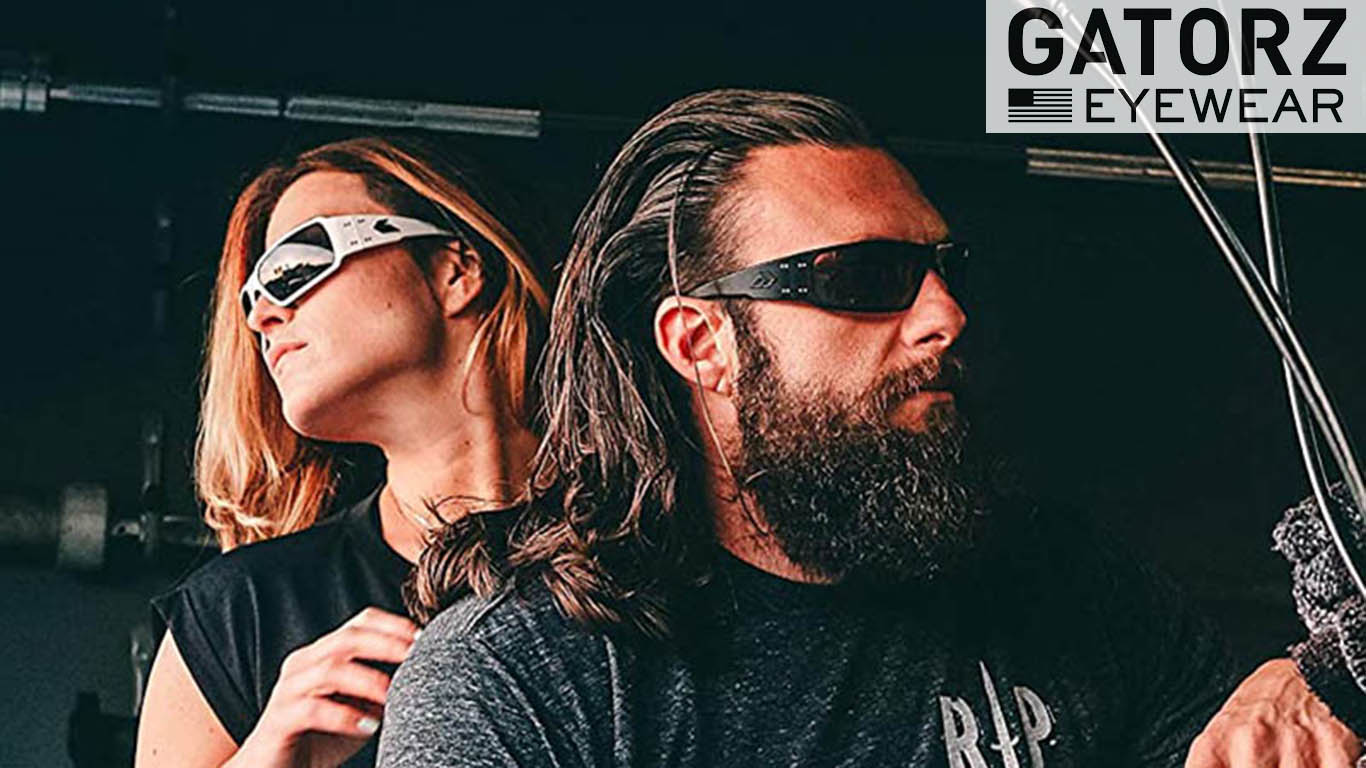 One of the biggest complaints I have when I'm on a bike is eye protection.  Undoubtedly, the safest you can get is a full face mask, but we both know that looks way out of place for a Harley rider.  On the other end of the spectrum are those guys wearing the little bitty "John Lennon" hippie peepers.
I don't know what those can protect against, but it seems like a lot of waxers like them.
For years now, most of us have settled on the wraparound styles for riding – they stay put, they're comfortable, and plenty of companies are producing them.  In a pinch, you can find "good enough" ones in about any gas station so even if you've pooched your regular pair, you can get something for the ride.
Now, let me say this – no offense to ZZ Top, but I HATE cheap sunglasses.  They're usually crooked, one lens is perfect and the other one is flawed, and the frames are already bent up from the factory.  Even worse, they never sit on your face right, so you're constantly messing with them.
I'd much rather have a quality pair of motorcycle sunglasses and guard them than half a dozen crappy ones.
The biggest challenge I have with finding the perfect combo of eye protection and glasses that don't suck is the shift from day to night.  If you've got good glass for the day, inevitably, they suck at night and vice versa.
Long ago, I realized that I had to have more than one pair of shades with me – first, because I was always losing them and second, different lighting conditions called for different lens colors.
Now, as a rule, I don't ride that much at night anymore, but by far the coolest set of glasses I ever had for nights were some old clear glass goggles I found in a second hand store.  I have no idea who made them or even how old they were.  But to give you some idea – the frames were all leather and canvas, with little adjustable d-rings on them.  They were cool as Hell, didn't fog, and were perfect for those late night cruises where you're just letting the V-twin eat up the pavement and you aren't worried about anything.
Damn I miss them!
I'm pretty sure I left them at the bar one night years ago when, shall we say, other priorities had me focused elsewhere.
I told you all that to tell you this:  The glasses you ride with are safety gear and that has to be a part of the selection process.  One of the harder lessons I've learned as I've gotten older and had more discussions with optometrists is this; Cheap sunglasses can actually hurt your vision long term.
Nowadays, I only buy good glasses and I keep up with them, but I still have an extra pair or two tucked away for an after-dark run or if I lose a pair.
So that's all the baggage I had to unpack this Spring when The Boss shared with me that Bikers' Den had some new shades in stock.
With all the COVID-19 crap going on, I haven't been riding as much (has anybody?), but I really like the new stuff from Gatorz.
Here's the deal:  these are the real thing – not cheap crap from the gas station.  They look great, but they also have a lot of cool features, too – impact resistance, durable frames made from a variety of materials and available with multiple finishes and coatings.  What I really like is the fact that Gatorz have options for any one of us.
A lot of styles, a lot of different lens coatings, a lifetime warranty, and superior lenses – that's what we're all looking for, isn't it?
Check out all the different frame and lens options for Gatorz on the site right here and give them a shot.