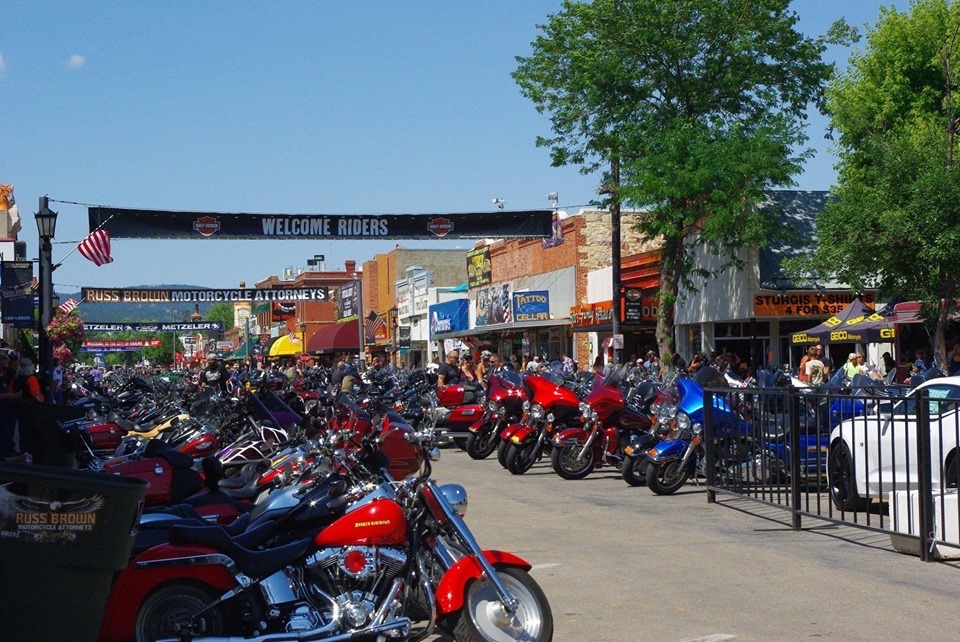 One of the best parts about being any kind of enthusiast or hobbyist is the community that will quickly embrace you. And that's something fans of the biker lifestyle can always feel when they get out and travel. To that end, we've put together some of our favorite motorcycle events across major regions of the United States: South Dakota in the Midwest, New Jersey in the Northeast, Florida in the South, and Colorado in the West.
With just a little bit of advanced planning, you can enjoy any one of these events in a given year, and soak up that sense of community a great motorcycle showcase or convention provides.
Sturgis Motorcycle Rally – Sturgis, South Dakota
Although usually a small, quiet spot, the town of Sturgis comes to life once a year when it hosts one of the best and biggest rallies in the country. It is also one of the oldest, having been founded way back in the 1930s. Each year, half a million bikers head to the rally, which also doubles as a music festival, regularly featuring musical acts ranging from Keith Urban, to Cheap Trick, to Snoop Dogg. The rally has more than enough to keep you busy and entertained for days on end, but we should also note that Sturgis itself is a beautiful place to visit, with mountain scenery and hiking trails in its immediate surroundings. Not for nothing, there are also some great breweries in town!
Atlantic City International Motorcycle Show – Atlantic City, New Jersey
Although not as old as Sturgis, the show in Atlantic City still has an impressive track record, having been around since the 1970s. Beyond the show itself, one benefit of this occasion is that it strives to be family friendly, with fun activities like face painting and mini-golf surrounding the main events. And of course, there's also plenty to do in Atlantic City if you want to extend your stay, or you need something to do at night after enjoying the show. The area is known for accessible beaches, a legendary boardwalk, and of course its casino resorts, which offer a range of activities for visitors. Clearly, for the motorcycle enthusiast, the show is the main attraction – but in this case, it's the chance to combine the event with a more complete vacation that's really alluring.
Daytona Bike Week – Daytona Beach, Florida
Daytona Bike Week is one of the best events in the country not only because of all the events it features, but also because of its location on the Florida coast. The beaches at Daytona are perfect for sunbathing and swimming, but some areas also allow bikes on the sand, which is less and less common these days (and may be something you don't get to do just any old day). Another perk of riding in Daytona Beach is the famous Daytona International Speedway. While this venue is best known for its significance in NASCAR, it opens up for a motorcycle race at the end of Bike Week – a thrilling way to wrap up the convention.
Four Corners Motorcycle Rally – Durango, Colorado
Held annually over Labor Day Weekend, the Four Corners rally packs a week's worth of exciting events into just a few days. In addition to some spectacularly scenic rides, you'll also have the opportunity to enjoy test driving some of the nicest bikes, watching impressive stunt shows, and indulging in delicious food and drink. And of course, if you've never visited the famous Four Corners landmark, this is the perfect opportunity to do so!
Each rally is different, and that's true with the four of these as well. But with fun events like these spread out around the country and offering such a great variety of different surrounding attractions, they can all make for great additions to your motorcycle travel calendar.